Fostering a lifetime of success through music lessons in Mid-Wilshire!
Music boosts emotional and cognitive confidence. Each student can take on new difficulties with more success thanks to it. You'll see a difference right away whether you're taking JBM music classes for yourself or your kid.​
FOSTERING A LIFETIME OF SUCCESS THROUGH MUSIC EDUCATION
Music increases cognitive and emotional confidence. It allows each student to take on new challenges with greater success. Whether you or your child are taking JBM music lessons, you will notice a difference immediately.
AN EXCLUSIVE MUSIC EDUCATIONAL EXPERIENCE WITH PROVEN RESULTS
LESSON RATES START AT $370 MONTHLY
Benefits for students taking lessons with JBM Music Lessons:
The biggest benefit is that your child can use music to transform their lives. Learning music has a ton of benefits, like improved concentration, higher levels of cognitive thinking, improved self-esteem, more confidence, more creativity, and many more! Kids who learn to play an instrument have access to some advantages and opportunities that can positively affect their lives, such as the chance to give their own in-home concert. As soon as you take your first music lesson, you'll notice a change. My method will help your children develop into young musicians. Check out my music lessons in Los Angeles.
JBM MUSIC Lessons OFFERED

Guitar Lessons Mid-Wilshire
Whether you're a beginner or a guitar veteran, JBM Music Lessons is here to help. Specialties range from basic chords and technical ability to more complicated and demanding pieces. Acoustic and electric guitar lessons are available!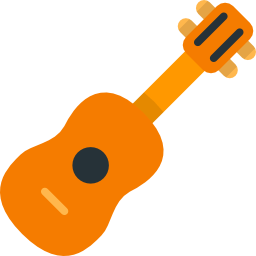 Ukulele lessons Mid-Wilshire
There's nothing like strumming along on the ukulele. It's an incredibly pleasant sounding instrument that is accessible to students of any age. Start your Ukulele journey today by giving JBM Music Lessons a call!

Bass lessons Mid-Wilshire
The bass is the bridge between rhythm and melody, and it's my first love. Whether you're picking up an electric or upright bass for the first time, getting ready to audition for University or College, or an advanced player looking for a new perspective, call me, and we can start achieving your goals today!

Piano lessons Mid-Wilshire
The piano lessons focus on learning songs, music theory, and technique. Using personalized workbooks, these classes are thorough and easy to follow along with.

Here's what some of my happy students and families have to say!
"My son has been taking guitar lessons with Jesse for almost a year now, and I can say confidently that he is a great teacher and musician. He is always very supportive, encouraging, and knows how to challenge when necessary. All in all, he creates a fun and positive learning experience. I am also amazed at how he can learn songs that my son requests so quickly by ear."
"It was great to find a teacher like Jesse who makes the guitar lesson really enjoyable. We spend our lessons focused on great music, and I have learned a lot in working with Jesse. As a kid who is really busy with sports and school in high school, I know that I will commit to the lessons and the practicing because I look forward to the lessons."

"Jesse is a very patient and talented music teacher. He teaches my son piano, but my son has learned more than just how to play the piano in his lessons. He has learned how to have better focus, concentration, discipline, and overall live a happier life. Thank you, Jesse, for all that you have done!"

"Knowledgeable, patient, and capable of delivering a wide variety of lessons tailored to what outcome is desired. From a novice to someone wishing to hone their existing musical skills and techniques, Jesse can help you get there."

"Highly recommend Jesse! He's been teaching my daughter for two years in both Ukulele & Piano, and she loves it!"

"Willing to customize his approach to meet the unique needs of his students."
Are you looking to succeed with music lessons in Mid-Wilshire or online? Call Jesse at JBM Music Lessons to enroll today!
Inspire your creativity & REVEAL YOUR TALENT THROUGH MUSIC LESSONS in Los Angels!
MY POLICIES:
1) I Do Not Over Book Myself:
My number one goal is taking care of my existing clients by serving them with excellence. I teach a limited amount of students so I have the energy to consistently deliver 110%. By doing this, I'm insuring my students get the best lessons possible.
2) Lesson Cancellation Policy:
24 hours notice to avoid paying for a same day cancellation.
3) Under 18 Policy:
If the student is under 18 years old, it is my policy, that an adult be present at the location for the entire lesson duration. The adult present could be a parent, nanny, family friend, etc.
contact me now to SEE IF WE ARE A GOOD FIT & TO SIGN up for lessons