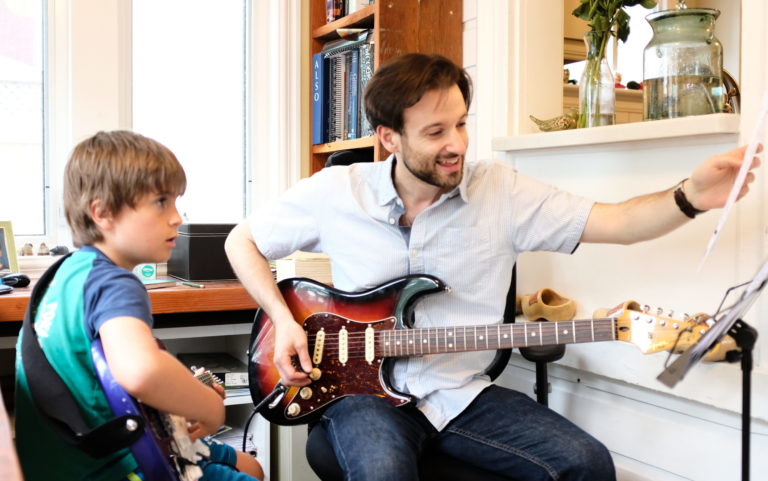 Lesson Rates start at $330 monthly for weekly lessons. 
Enrollment is limited. All of my actions revolve around doing what is best for my students. In order to deliver the best lessons possible I do not overbook myself and I am not able to accept every applicant.
I want to make sure that every new prospective student is set up for success. I do this by taking time and diligence to enroll all incoming applicants.
The Enrollment process is as follows:
Complete a student application form.
Complete a 20 minute admissions phone call. This helps me set the student up for a truly successful experience.
Complete an enrollment lesson where you get to experience my level of coaching and we can determine the best way to move forward.
My schedule is almost fully booked, BUT I will have an enrollment lesson time becoming available in two weeks.
Please start by filling out your information in the form on this page, then press the "get in touch" button. You may also email me at jesse@jbmmusiclessons.com or call at 213-401-2223. After you contact me, I will make sure that you receive a copy of my student application form.
Contact Me To
enrolL today!
905 Wilcox ave.
Los Angeles, CA